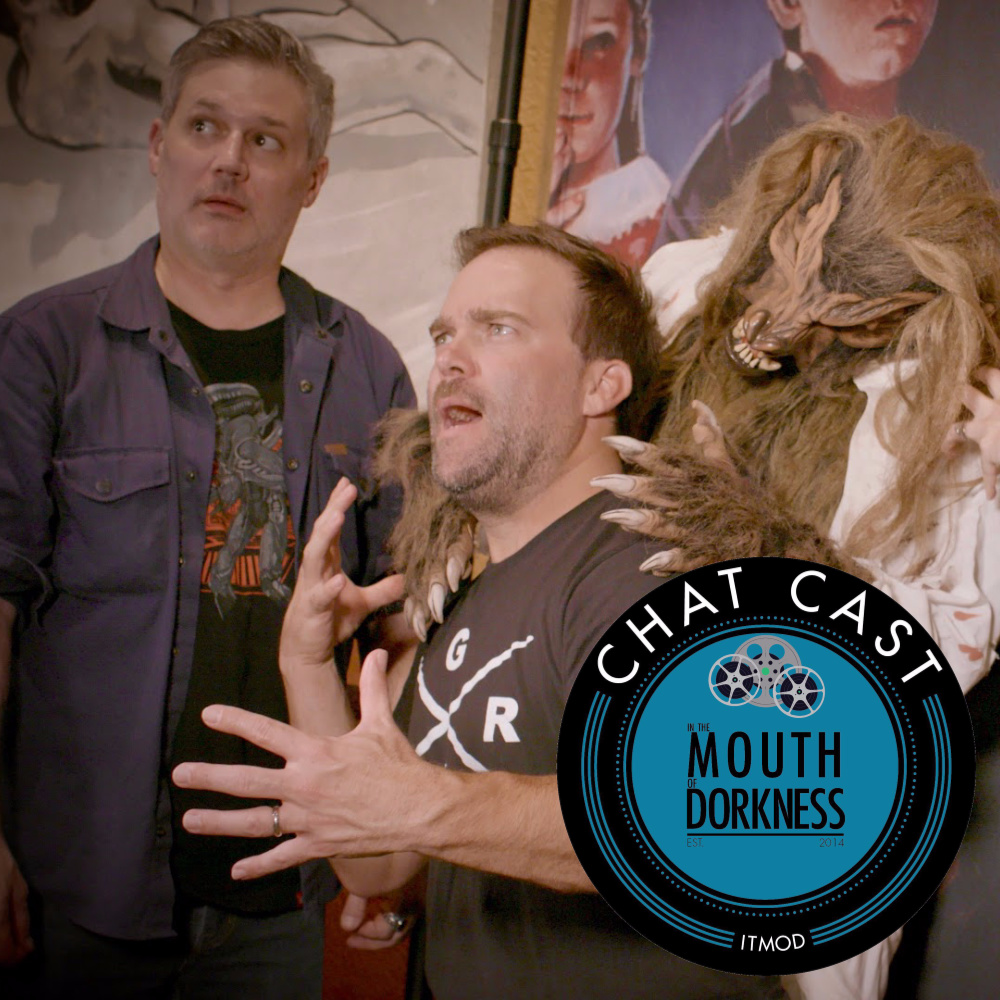 Happy Halloween!! On this extra spooky special episode of the ITMODChatCast, we're bringing you an incredibly nifty chat from the Alamo Drafthouse in Winchester, Virginia. We caught André Gower and Henry Darrow McComas towards the tail end of their epic #DocTillYouDrop tour in which they traveled the country screening their documentary "Wolfman's Got Nards." We here at ITMOD became instant fans of the film after we caught its premiere at the Chatanooga Film Festival back in 2018, and we're thrilled to witness new audiences discover its uproarious celebration of fandom. Not just a making-of doc about "The Monster Squad," André and Henry's film partakes in a much larger conversation surrounding artistic passion and the fervor it stirs in the human soul. No bullshit.
As an added bonus for the episode, MouthDork and The Indie Dork are joined by guest-host Claire from the totally rad Bill & Claire's Excellent Adventures podcast, and she digs deep into her own appreciation for "The Monster Squad" to mine some serious gems from André and Henry. Yo, you will not believe the "Star Wars" talk we get into here. Whoa.
Be sure to follow the podcast on Instagram and Twitter @ITMODCast, and you can follow the hosts @MouthDork and @WBDass. You can follow the adventures of Claire @BaCEAPodcast, and you can track the whereabouts of André @andregower and Henry @Hdilla.