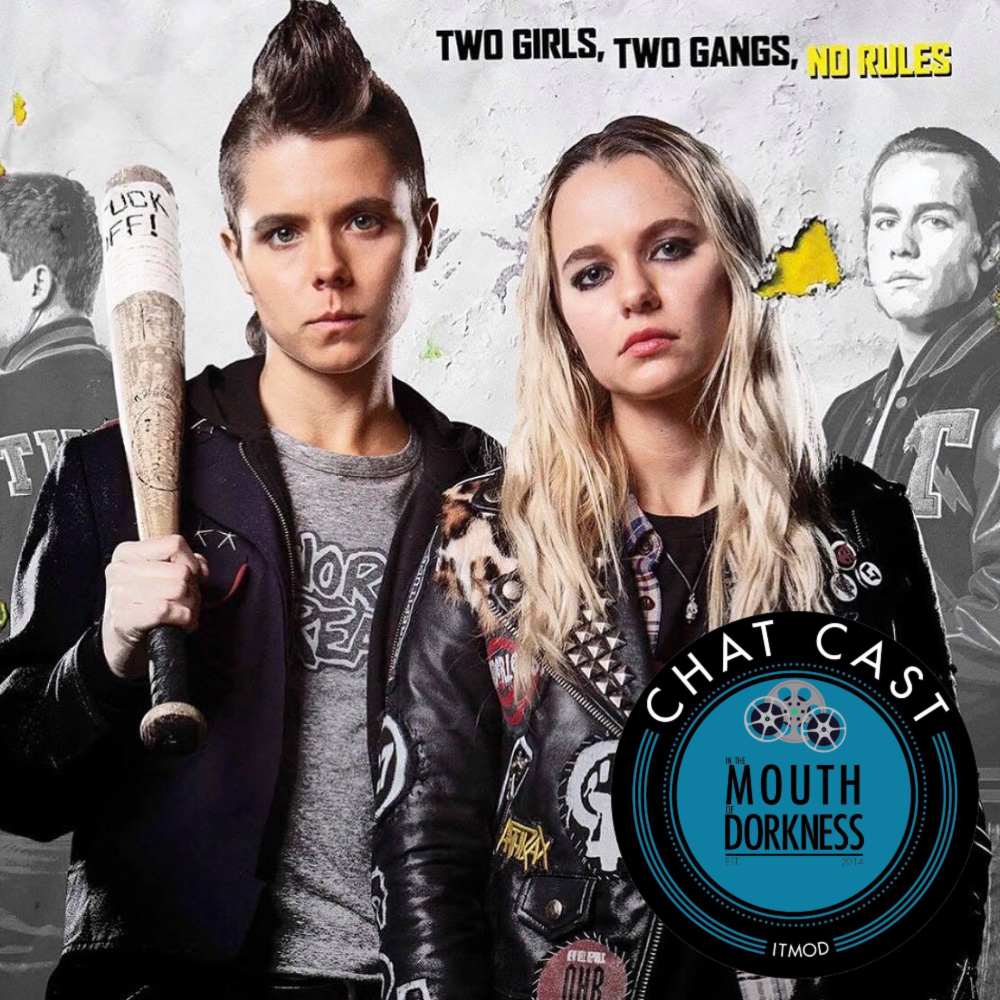 This week, we're back with some remote coverage of Fantasia Festival 2019. While Brad and Lisa were jet-setting to Comic-Con (and chatting with Jason Mewes!), Billy caught up with Jovanka Vuckovich and Munro Chambers for their film "Riot Girls," a punk-rock romance set in an apocalyptic world ruled by teenagers.
We dig into what made the queer romance at the heart of "Riot Girls" the story that had to become Vuckovich's first feature. You might have seen her work in "XX," where she directed the segment "The Box." She was also the editor-in-chief for Rue Morgue Magazine for nearly seven years.
Chambers, who plays the lead villain, got his start on "Degrassi," but has gone on to star in a number of genre film favs like "Turbo Kid." He also stars in "Harpoon," whose director Rob Grant we interviewed during our time at the Chattanooga Film Festival. We dive into the emotional costs of portraying acts of violence and the surprises of working with younger actors.
Be sure to follow the podcast on Instagram and Twitter @ITMODCast, and follow the host @WBDass. "Riot Girls" goes wide on September 13. Be sure to check it out!